Make your website a conversation starter.
With Webchat, you can generate up to 11x more inbound leads from your website. And because it's text-based, you'll stay connected long after they leave your site.
Starts on your website. Goes anywhere.
Capture leads. Close at a higher rate.
Quantity AND quality.
By collecting lead information before the conversation even starts, your team can focus on delivering great customer experiences and closing deals.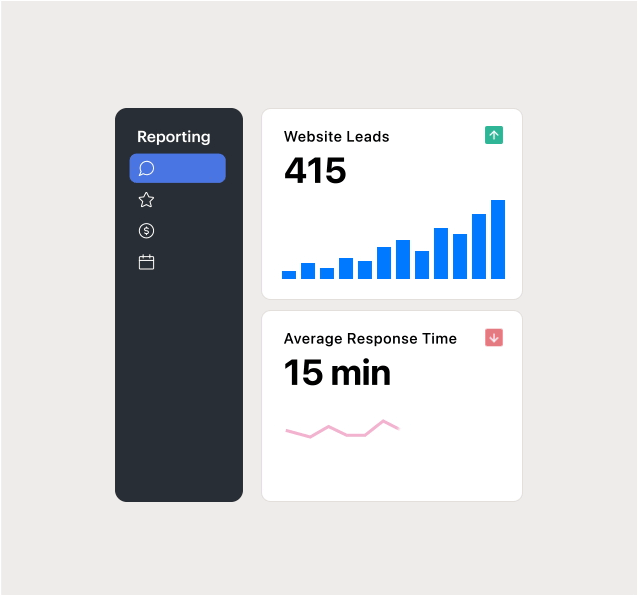 Connect the way customers prefer.
Because Webchat immediately takes the conversation to text, customers can stay connected on their terms while you manage it from the same inbox as everything else.
Capturing a lead is just the beginning.
With Podium, you can deliver great experiences, close deals, collect payments, gather reviews, and drive repeat business—all within the same conversation.
Frequently Asked Questions
Web chat is a messaging tool that lives on your business's website to communicate with your website visitors in real time.
Unlike other web chat solutions, Podium Webchat is text-based. So when a website visitor initiates a conversation, that discussion is converted into a text thread that can carry on even after they navigate away from your site. And when your customers reach you through Webchat, they'll know they're talking to a real human instead of a bot or algorithm. It's a frictionless customer experience for them, and you get the benefit of automatically collecting their name and phone number, and keeping the lead.
Results that speak for themselves.
Ready to grow?
Start your 14-day free trial with Podium today, risk-free, no strings attached