9 Classic Jewelery Shops in Dallas to check out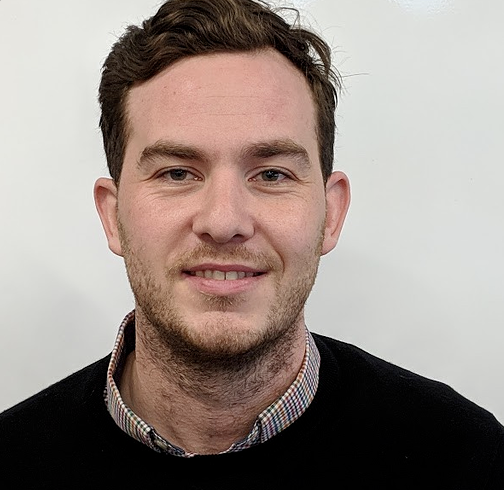 Liam Golightly
April 6, 2023
Podium is on a mission to help local businesses win! To achieve this, we handpicked some of the best local businesses in America and nominated them as Podium Local Favorites. In this article, we delve into the world of the most exquisite jewelry shops nestled in the heart of Dallas, Texas. Our team has tirelessly scoured various sources to save you time and effort. We examined each business based on an array of criteria, including the volume of reviews, the numerical review rating, and insightful feedback from multiple review platforms. Furthermore, we appraised the customer experience, considering factors such as user-friendly website design and the responsiveness of the business across various messaging channels. Whether you're on a quest for the ideal engagement ring to symbolize your love, a meaningful anniversary present to celebrate your journey together, or a stunning piece to elevate your personal collection, don't miss out on these remarkable jewelry shops that Dallas has to offer!
Ascot Diamonds Dallas is a reputable jewelry business specializing in customizable engagement rings, wedding bands, earrings, and bracelets. They offer free consultations and education on diamond options, ensuring personalized and attentive customer service. With high-quality diamonds, exquisite craftsmanship, and competitive pricing, their knowledgeable staff provide expert guidance to understand each customer's unique preferences. The timely delivery and hassle-free design process make Ascot Diamonds Dallas an excellent choice for your jewelry needs. Their experienced and passionate professionals ensure a custom design tailored to individual clients, truly making them shine in the industry.
---
15851 Dallas Parkway Addison, TX 75001
---
Bachendorf's, a trusted and luxurious jeweler in the Dallas/Fort Worth area, offers high-quality jewelry, watches, and unbeatable customer service. With over 65 years of experience, they specialize in engagement rings, wedding bands, custom jewelry design, and pre-owned luxury watches. Employees like Diana, Paolo, and Rick always ensure a positive shopping experience. Bachendorf's also provides watch repair, maintenance services, and in-house appraisals for added convenience. As a family-owned business, they are dedicated to helping clients celebrate important milestones with exceptional and personalized selections.
---
8400 Preston Road Dallas, TX 75225
---
3. Dallas Gold & Silver Exchange
Dallas Gold & Silver Exchange (DGSE) has been a prominent business in the jewelry industry for over four decades, with five convenient locations throughout North Texas. DGSE is well-known for their professional and friendly staff, offering a variety of products and services, including an array of jewelry, precious metals, and luxury watches from prestigious brands such as Tiffany & Co. and Cartier. Their experienced team skillfully provides high-quality repairs, resizing, and custom pieces—plus competitive pricing and transparent evaluations. With their exceptional customer service approach, DGSE prioritizes a seamless experience for all clients.
---
610 East Round Grove Road Lewisville, TX 75067
---
4. Diamond and Gold Warehouse inc
Diamond and Gold Warehouse, Inc. is a renowned Dallas-based jewelry business founded by Barry Hirsch in 1991. This family-owned store offers a vast array of engagement rings, lab-grown diamonds, and wholesale diamonds at competitive prices. As jewelry buyers, they deal in gold, diamonds, and other precious metals and stones. Their skilled employees, such as Barry and Max, are proficient in custom jewelry design, customer service, and jewelry care expertise. With quick processing times, customization options, and a wide range of services, Diamond and Gold Warehouse has consistently received strong recommendations from satisfied clients.
---
5757 Alpha Road Dallas, TX 75240
---
Want to improve your online reputation?
5. Diamonds Direct Dallas
Diamonds Direct Dallas is a reputable jewelry haven in Dallas, TX, that boasts a vast selection of high-quality diamonds and stunning jewelry designs. With competitive pricing and a team of knowledgeable, friendly staff, they excel at providing an excellent customer experience. They offer personalized attention and customizable designs, ensuring that every piece is truly unique. Out-of-state customers will appreciate their streamlined communication, making the buying process a breeze. So, if you're looking for exceptional service and unforgettable jewelry, trust the professionals at Diamonds Direct Dallas to guide you through the exciting process.
---
8127 Preston Road Dallas, TX 75225
---
6. Mariloff Diamonds & Fine Jewelry
Mariloff Diamonds & Fine Jewelry is a family-owned jeweler in Dallas, serving customers for over 40 years. They specialize in custom jewelry design, fine diamonds, engagement rings, and wedding bands. Their team of knowledgeable employees provides personalized consultations, in-house jewelry and watch repairs, appraisals, and exceptional customer service. Mariloff focuses on attention to detail and creating an open and comfortable atmosphere, building long-lasting relationships with their clients. If you're looking for a trusted, friendly jeweler that offers fantastic selection and service, Mariloff Diamonds & Fine Jewelry should be on your list.
---
5151 Belt Line Road Dallas, TX 75254
---
Plaza Fine Jewelry is a family-owned jewelry store renowned for its customer-focused service and high-quality products. Owners Abe and his wife offer their expertise and personalized attention to help customers with a wide variety of jewelry choices, from engagement rings to watches. They provide customizable options for unique pieces and are known for their competitive prices. Additionally, their fast service and comprehensive offerings, including repairs and engraving, ensure a satisfying experience. Plaza Fine Jewelry creates a warm and welcoming atmosphere, making every customer feel comfortable and well taken care of.
---
600 North Pearl Street Dallas, TX 75201
---
Welcome to Sam's Fine Jewelry, an independently owned and operated establishment since 1988. Located in Garland, Texas, this family-owned business is dedicated to caring for the wants, needs, and desires of every customer. Their talented employees, like Tim Stern, offer expert jewelry repair and restoration, customized jewelry services, and high-quality craftsmanship. At Sam's Fine Jewelry, you'll find a wide selection of stunning options for every occasion, along with trustworthy advice and timely service. Experience their passion and professionalism for yourself and discover a world of exceptional jewelry.
---
170 Cedar Sage Drive Garland, TX 75040
---
At Skibell Fine Jewelry, you can expect a wide range of services, including jewelry appraisals, custom design, and personalized customer service. The store's atmosphere is both comfortable and elegant, showcasing unique and classy pieces, as well as estate and designer selections. The knowledgeable and patient employees at Skibell prioritize educating customers on their options and maintaining long-lasting relationships. With a focus on high-quality craftsmanship and exceptional customer experiences, this store offers trade-in and upgrade policies for future purchases, ensuring trust and satisfaction.
---
8411 Preston Road Dallas, TX 75225
---
Want to improve your online reputation?
Hang tight, loading google maps into your browser.