10 great dermatologists in coral springs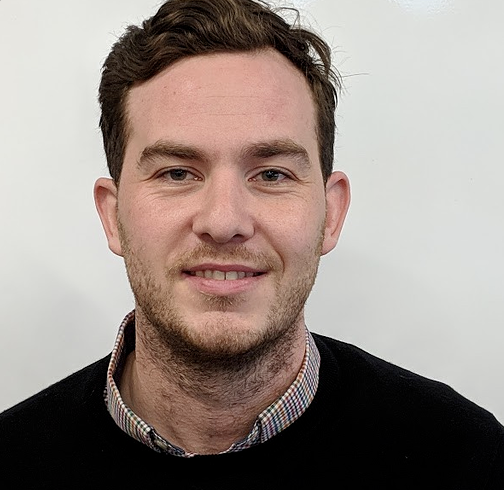 Liam Golightly
April 6, 2023
Podium is on a mission to help local businesses win! To achieve this, we handpicked some of the best local businesses in America and nominated them as Podium Local Favorites. . In this article, we're shining the spotlight on 10 outstanding dermatologists in Coral Springs, Florida. Our team has gone the extra mile to research and select these exceptional skin care experts. We've examined each practice based on a variety of criteria, including the number of reviews, the numerical review rating, and valuable feedback from multiple review platforms. Additionally, we've considered the overall patient experience, taking into account factors such as user-friendly website design and the responsiveness of the practice across various messaging channels. So whether you're seeking expert care for a persistent skin condition, professional guidance on maintaining healthy skin, or a knowledgeable specialist for cosmetic treatments, look no further than these 10 phenomenal dermatologists in Coral Springs. Your skin will thank you!
1. Clearlyderm Dermatology - Central Boca Raton
Located in Central Boca Raton, Clearlyderm Dermatology offers an extensive range of top-quality services, including medical, surgical, cosmetic and laser treatments. With its state-of-the-art equipment and experienced doctors this facility has earned a reputation for its professional and caring environment. Patients often praise the friendly and attentive staff, as well as the neat and clean facility they maintain. Furthermore, Clearlyderm is known for its strong communication through a convenient chat app, thereby ensuring long-term patient satisfaction. Visit them for amazing treatments like Hydra facials or to effectively combat various skin conditions.
---
22191 Powerline Road Boca Raton, FL 33433
---
2. Dermatology Consultants of South Florida
Looking for quality dermatological care? Dermatology Consultants of South Florida has it all. With a team of friendly professionals and knowledgeable, caring doctors, you can expect efficient service and quick appointment times. Their clean and well-organized office offers a range of top dermatological services. What sets them apart is their quick resolution of patient issues, thorough examinations and treatments, and the empathy showcased by their attentive doctors. With high ratings and positive reviews from clients, Dermatology Consultants of South Florida is a trustworthy choice for your skin care needs.
---
3000 North University Drive Coral Springs, FL 33065
---
3. Dermatology Experts Parkland - Angelo Ayar, MD
Dermatology Experts Parkland - Angelo Ayar, MD, is a medical center specializing in exceptional dermatology services in Coconut Creek, FL. Dr. Ayar and his caring staff are known for their excellent bedside manner, genuine concern for patients, and expertise in the dermatology field. The surgery process is made comfortable with their team's high focus and precision. Furthermore, the center boasts a spotless, beautiful office that complements the pleasant atmosphere, ensuring that patients have positive experiences. Choose Dermatology Experts Parkland - Angelo Ayar, MD, for top-quality patient care in a friendly environment.
---
7535 Florida 7 Coconut Creek, FL 33073
---
4. Dermatology of Pompano LLC
Dermatology of Pompano LLC is a renowned medical center located in the heart of Lighthouse Point, Florida. Boasting a knowledgeable and experienced doctor, this clinic provides a wide range of dermatology services to its patients. Accommodating to different preferences, they offer Saturday and early morning hours for appointments and provide private pay prices for those without insurance. Not only are their fees reasonable, but they also boast a friendly and professional staff who strive to deliver personalized care and attention. Additionally, Dermatology of Pompano LLC actively participates in community outreach and events.
---
2040 East Sample Road Lighthouse Point, FL 33064
---
Want to improve your online reputation?
Glick Skin Institute is a top choice for dermatological care, thanks to its beautiful and well-kept facility. The clean environment features sports memorabilia, creating a comfortable atmosphere. The attentive staff, including medical assistants and nurses, offer excellent customer service for a wide range of treatments. Efficient scheduling, minimal wait time, and an office manager who goes the extra mile ensure a fantastic patient experience. Trust Glick Skin Institute for your entire family's dermatology needs!
---
3275 North State Road 7 Margate, FL 33063
---
Meirson Dermatology is a highly-recommended medical center offering comprehensive dermatological services. It includes medical, surgical, and cosmetic treatments, led by the skilled Dr. Dan Meirson and his exceptional team. Known for excellent customer service and minimal wait times, they accommodate same-day appointments for urgent cases. Patients praise Dr. Meirson and his staff for their great bedside manner, honesty, and easy-to-follow instructions. With their expertise, you can trust Meirson Dermatology to address your skin concerns and leave you feeling confident and well-cared for.
---
1166 West Newport Center Drive Deerfield Beach, FL 33442
---
7. New Radiance Cosmetic Centers - Fort Lauderdale
Welcome to New Radiance Cosmetic Centers - Fort Lauderdale, your friendly and professional destination for top-quality cosmetic and aesthetic procedures. This medical center, run by triple board-certified cosmetic surgeons Dr. Douglas Dedo, Dr. Neil C. Goodman, and Dr. Michael Frederick, features a clean, modern facility with state-of-the-art technology. The skilled staff here is dedicated to providing excellent customer service and personalized treatment options tailored to fit your needs. From knowledgeable injectors to remarkable results, you're in good hands at New Radiance. Plus, enjoy an outstanding rewards program and complimentary valet parking for your convenience. Visit this highly-rated center and receive exceptional care.
---
3201 North Federal Highway Oakland Park, FL 33306
---
8. Parkland Dermatology and Cosmetic Surgery
Parkland Dermatology and Cosmetic Surgery, led by the experienced Dr. Alexis Stephens, is known for its knowledgeable team and personalized patient care. Providing thorough consultations and treatment discussions, they offer an array of services that cater to various skin issues, including cystic acne and PCOS. Utilizing up-to-date technology for treatments like microneedling, and maintaining a beautiful office space, Parkland Dermatology consistently receives positive reviews for customer satisfaction. With a strong emphasis on friendly and attentive care, this medical center is an excellent choice for both dermatology and cosmetic surgery needs.
---
Florida 7 Coral Springs, FL 33073
---
9. Young Skin, P.A. - Pediatric Dermatology, Dr. Latanya Benjamin
Young Skin, P.A. - Pediatric Dermatology, run by Dr. Latanya Benjamin, is a well-respected medical practice specializing in children's skin conditions. At this clinic, patients can expect personalized care, a welcoming environment, and a dedicated professional staff. Dr. Benjamin takes the time to communicate effectively with both parents and children, ensuring that everyone is involved in the decision-making process. With a focus on patient input, flexible appointment scheduling, strong communication, and positive reviews, your family can feel confident and comfortable visiting Young Skin, P.A. for your child's dermatology needs.
---
5451 North University Drive Coral Springs, FL 33067
---
Z-Roc Dermatology, located in Fort Lauderdale, Florida, is a reputable medical center founded by specialists Khongruk Wongkittiroch, DO and Matthew Zarraga, DO. They provide exceptional dermatological care with a compassionate approach, ensuring a personalized patient experience. Z-Roc Dermatology offers a wide variety of services, including Botox and laser treatments, Mohs micrographic surgery, and treatments for various skin conditions such as eczema and psoriasis. Their experienced team, along with a clean and comfortable environment, ensures efficient and organized office management. With numerous positive recommendations, Z-Roc Dermatology is a solid choice for your skincare needs.
---
2838 East Oakland Park Boulevard Fort Lauderdale, FL 33306
---
Want to improve your online reputation?
Hang tight, loading google maps into your browser.