7 Pawn Shops in Dallas Texas to check out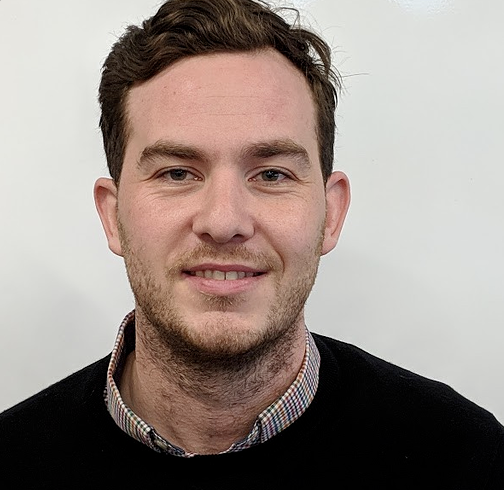 Liam Golightly
April 6, 2023
Podium is on a mission to help local businesses win! To achieve this, we handpicked some of the best local businesses in America and nominated them as Podium Local Favorites. In this article, we explore some of the top pawn shops in the Dallas, Texas area. We did the research so you don't have to! We examined each business based on a range of criteria, including the number of reviews, the numerical review rating, and qualitative feedback from multiple review sites. Additionally, we assessed the ease of interacting with the local business, taking into account factors such as the quality of their website and their availability across messaging channels. So whether you're looking for a unique piece of jewelry, a valuable collectible, or a great deal on electronics, check out these outstanding recommendations in the Dallas area!
A 1 Pawn is a trusted jewelry business operating for over 30 years as a community staple. Their team, led by dedicated owner and managers, provides excellent customer service marked by friendliness, professionalism, and helpfulness. A 1 Pawn has a long-standing reputation for trustworthiness and a willingness to go the extra mile for their customers. The company prides itself not only on offering the best loans and hot deals on items but also supporting the local community through charitable acts. A visit to A 1 Pawn guarantees a high-quality experience and fair deals for all.
---
4201 Hemphill Street Fort Worth, TX 76115
---
Casa View Pawn Shop is a reputable financial institution known for its excellent customer service and friendly, bilingual staff. Having a vast variety of items available in their new, spacious location, they are willing to work with prices and offer deals to cater to diverse customer needs. With a long-standing presence in the community and regulars recommending the store to others, Casa View Pawn Shop is a reliable and attentive choice. The availability of unique quality products, such as battery-operated chainsaws, makes this establishment an outstanding option in its industry.
---
2344 Oates Drive Dallas, TX 75228
---
3. Dallas Pawn and Jewelry
Dallas Pawn and Jewelry, a prominent establishment in the world of jewelry, is known for its fantastic service provided by friendly and knowledgeable employees. Upon entering their clean and welcoming environment, customers can browse through a high-quality selection of various products, including firearms. They offer flexible layaway options and a regularly updated inventory that caters to diverse preferences. With countless positive customer reviews and recommendations, Dallas Pawn and Jewelry proves to be a reliable and trusted source for jewelry and more.
---
Interstate 35E Waxahachie, TX 75165
---
P & J Pawn is your reliable, neighborhood bike shop that truly cares about its customers. With accommodating, knowledgeable staff, they are dedicated to helping you find the perfect bike or accessory. Offering great deals and bargain prices on various items, their wide selection ensures you'll find high-quality products to suit your needs. Selling unwanted items has never been easier, and their helpful staff will even assist with demonstrations and carrying items to your car. At P & J Pawn, their customer service focused approach truly makes them stand out, providing you with a friendly, fun, and professional experience.
---
4501 Columbia Avenue Dallas, TX 75226
---
Want to improve your online reputation?
5. Purple Heart Pawn & Gun
Purple Heart Pawn & Gun is a reliable financial institution renowned for its diverse range of products, including firearms and jewelry. Encompassed by a welcoming atmosphere, customers benefit from competitive pricing and exceptional service from professional and friendly employees who are knowledgeable, helpful, and consistently maintain a well-organized store. Purple Heart Pawn & Gun has earned a sterling reputation in the community by ensuring customer satisfaction and proficiency in managing small loans on various personal items. This outstanding establishment is known for its commitment to meeting customers' financial and shopping needs.
---
4041 Mc Cart Avenue Fort Worth, TX 76110
---
Top Value Pawn has been serving the Dallas Love Field area for 15 years, providing quick access to cash and brand name merchandise for hardworking individuals. With a focus on exceptional customer service, employees like Jesse and Cisco utilize their expertise to offer fair prices and go the extra mile to accommodate every customer's needs. The store features a clean, well-maintained layout that makes for an inviting experience, especially for first-time customers. With numerous positive Google reviews, it's clear that Top Value Pawn is highly recommended for its reliability and professionalism in the financial industry.
---
8120 Harry Hines Boulevard Dallas, TX 75235
---
7. Uncle Dan's Pawn Shop - East Dallas
Uncle Dan's Pawn Shop in East Dallas is a well-established jewelry business known for its friendly and professional staff, exceptional customer service, and fair pricing on a variety of items. Their commitment to customers is evident through the VIP Rewards Program, designed to provide exclusive offers and discounts. The store carries a unique selection of vintage designer items and furniture pieces, ensuring a delightful shopping experience. Their skilled employees and quick transaction process further contribute to the overall satisfaction of customers visiting Uncle Dan's Pawn Shop in East Dallas.
---
5404 East Grand Avenue Dallas, TX 75223
---
Want to improve your online reputation?
Hang tight, loading google maps into your browser.