7 Dermatologists to check out near El Paso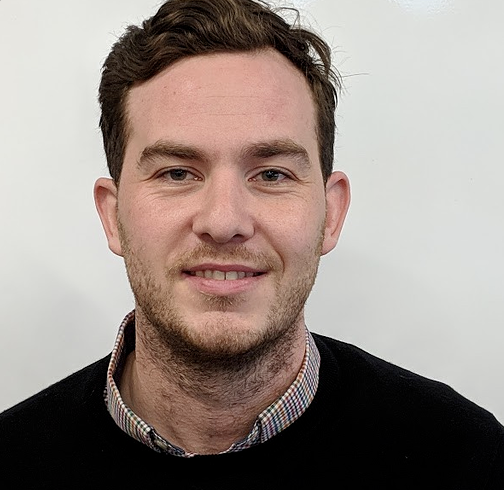 Liam Golightly
April 6, 2023
Podium is on a mission to help local businesses win! To achieve this, we handpicked some of the best local businesses in America and nominated them as Podium Local Favorites. In this article, we're showcasing 7 remarkable dermatologists you need to check out near El Paso, Texas. Our team has put in the effort to research and identify these outstanding skin care professionals. We've evaluated each practice based on a variety of criteria, including the number of reviews, the numerical review rating, and insightful feedback from multiple review platforms. Additionally, we've taken into account the overall patient experience, considering factors such as user-friendly website design and the responsiveness of the practice across various messaging channels. Whether you're in search of expert care for a challenging skin issue, professional advice on maintaining a healthy complexion, or a skilled specialist for cosmetic enhancements, these 7 fantastic dermatologists near El Paso have got you covered. Give your skin the care it deserves!
1. American Laser Med Spa - El Paso
American Laser Med Spa - El Paso is a remarkable day spa offering effective and personalized treatments like laser hair removal, Botox, CoolSculpting, and Kybella. Their experienced and friendly staff focuses on providing a clean and comfortable environment for clients, ensuring positive customer experiences and fantastic results. Clients can enjoy personalized consultations, flexible scheduling, and ongoing communication throughout their journey. Highly recommended for both their service and results, the professionals at American Laser Med Spa - El Paso are passionate about transforming lives and making people feel confident and rejuvenated.
---
154 North Festival Drive El Paso, TX 79912
---
2. Azul MedSpa West Laser Clinic & Skin Care
Azul MedSpa West Laser Clinic & Skin Care is known for their professiona, friendly, and knowledgeable staff. They are committed to providing an exceptional customer experience. They specialize in a wide range of services like lip fillers, lip flip, HydraFacial, Botox, and laser treatments, all aiming to deliver precise, high-quality results. They also are very focused on customized treatments tailored to individual needs, ensuring a comfortable and enjoyable experience.
---
7380 Remcon Circle El Paso, TX 79912
---
Discover the magic of Derma Lab, a leading medical spa specializing in excellent customer service, high-quality facial treatments, and personalized care at affordable prices. Expert practitioner, Mayibeth, and her experienced staff provide a variety of top services such as Vampire facials and PRP procedures. Delight in the comfortable atmosphere, clear explanations of treatments, and flexible scheduling options. Derma Lab's strong reputation stems from its positive and immediate results, backed by numerous satisfied customers. Experience a truly attentive and relaxing visit with the dedicated team at Derma Lab.
---
6633 North Mesa Street El Paso, TX 79912
---
Epiphany Dermatology is a medical center focused on providing exceptional skin care services. With a team of highly experienced dermatologists from prestigious institutions such as Harvard and Stanford, they offer top services like scar removal, mole removal, and skin examinations. The friendly and helpful staff is committed to quick appointment scheduling and maintaining a comfortable atmosphere for patients. With numerous positive reviews and a strong online presence, their ability to accommodate specific patient needs is what sets them apart. Epiphany Dermatology is a reliable choice for all your skin care requirements.
---
310 South Mesa Hills Drive El Paso, TX 79912
---
Want to improve your online reputation?
Dr. King is widely praised for his professionalism, expertise, and great bedside manners. The medical center is also appreciated for its prompt appointment availability and exceptional staff, led by Erin, the kind and helpful secretary. Known for his gentle and caring approach with young patients, Dr. King ensures effective treatments for various skin issues, often outperforming other dermatologists in resolving patients' concerns.
---
10657 Vista Del Sol Drive El Paso, TX 79935
---
6. Mountain View Dermatology
Mountain View Dermatology has multiple locations that offer a wide range of services, including medical dermatology, cosmetic procedures, and skincare treatments. Their knowledgeable and professional staff takes pride in providing each patient with thorough, timely, and high-quality care. Mountain View Dermatology is greatly appreciated for its clean, comfortable facilities, and exceptional insurance support. With an encouraging and accommodating ambiance, this medical center consistently receives positive recommendations from satisfied patients. For anyone seeking a dependable dermatology provider, Mountain View Dermatology is an excellent choice.
---
7100 Westwind Drive El Paso, TX 79912
---
Rejuvené MD, a premier Day Spa/Salon, is known for the expertise of Dr. Karen Herman and her professional, caring staff. They offer exemplary services such as microneedling, delivering positive and noticeable results for skin tone and hydration improvements, and effectively targeted melasma treatments. At Rejuvené MD, clients can expect a clean and comfortable environment, thorough consultations, and natural-looking outcomes that avoid an overly puffy or pulled appearance. The timely and efficient treatments contribute to enhanced self-confidence and significantly younger-looking results - just what you would expect from a salon of this standard.
---
7470 Cimarron Plaza El Paso, TX 79911
---
Want to improve your online reputation?
Hang tight, loading google maps into your browser.