12 Moving and Storage Businesses to checkout in Huntington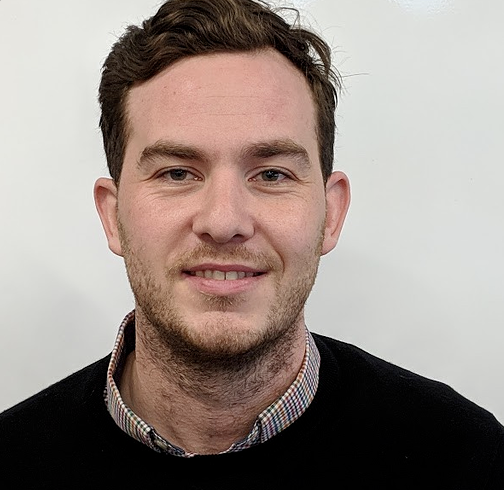 Liam Golightly
April 6, 2023
Podium is on a mission to help local businesses win! To achieve this, we handpicked some of the best local businesses in America and nominated them as Podium Local Favorites. In this article, we're featuring incredible moving and storage businesses you should explore in Huntington Beach, California.
AFD Movers Inc is a professional moving company that understands the importance of providing efficient and reliable services for their customers. Their dedicated and hardworking staff ensures a smooth moving process, handling your items with utmost care and attention. This, coupled with friendly customer service, transparent pricing, and comprehensive moving solutions, makes AFD Movers the perfect choice for local and long-distance moves. Keeping the satisfaction of their clients always in mind, their expertise and punctual service have garnered numerous high praises and recommendations, making them a trusted name in the moving industry.
---
1700 East Garry Avenue Santa Ana, CA 92705
---
2. Around the House Movers
Around the House Movers is a prominent moving company in Southern California that prides itself on delivering high-quality, stress-free moving experiences. Their skilled and friendly team members excel at providing professional and efficient service, ensuring your belongings are transported safely to your new home. Whether it's handling heavy and bulky items or optimizing space in moving containers, they've got it covered. Additionally, their well-organized service, exceptional customer support, and versatile moving offerings make Around the House Movers a reliable choice when embarking on your next move.
---
2960 Main Street Irvine, CA 92614
---
BringPro, a professional delivery and installation service, was founded by Don Dicostanzo to fill the need for an on-demand pick-up and delivery service. With their team of experienced and friendly employees, Doug, Brandon, Jose, Noe, and Alex, they offer a wide range of services, including furniture moving and assembly, on-time delivery, and clean, tidy assistance for home projects. Known for their adaptability and efficiency, BringPro has built a strong reputation for providing professional services, leaving satisfied customers who highly recommend their services in the moving industry.
---
2323 Main Street Irvine, CA 92614
---
Faithful Moving prides itself on providing prompt, efficient, and professional moving services in Huntington Beach, CA. Their team of skilled employees ensures careful handling of items, effective communication, and thoughtful assistance throughout the moving process. With a reputation for accommodating specific requests and tackling difficult situations with problem-solving skills, it's no wonder clients have nothing but praises for their affordable pricing and stress-free moving experience. As experts in packing and organizing, Faithful Moving comes highly recommended for anyone seeking reliable and high-quality assistance for their next move.
---
7290 Edinger Avenue Huntington Beach, CA 92647
---
Want to improve your online reputation?
Golden West Moving, a reputable company backed by 40 years of experience, stands out for their exceptional services. Led by CEO Angelica Villegas Sanchez, their professional team specializes in on-time moving, packing, and unpacking. They ensure the safe and reliable handling of your belongings, and can assist with disposal of unwanted items. Golden West Moving prides itself on excellent customer service, handling moves of various sizes and distances, and offering additional packing and assembly services upon delivery. Trust in their highly-trained team for a successful, stress-free moving experience.
---
15671 Commerce Lane Huntington Beach, CA 92649
---
6. Monster Moving and Storage
Monster Moving and Storage is a highly-rated moving company that excels in providing local and long-distance residential and commercial moves. They offer packing, unpacking, storage facilities, and have a professional, experienced team to ensure efficient and careful handling of your belongings during the move. Additionally, they are known for using top-quality moving equipment & vehicles while also offering competitive pricing. By choosing Monster Moving and Storage, you can trust their friendly staff to handle your moving needs with ease, giving you the peace of mind you deserve as you begin your new journey.
---
17912 Gothard Street Huntington Beach, CA 92647
---
7. Orange Coast Movers, Inc.
Orange Coast Movers, Inc. is a reliable moving company that offers excellent communication, efficient and timely moving services for both residential and commercial clients. They treat customers with respect and handle belongings with care, ensuring a smooth moving experience. Their skilled team, which includes employees like Ryan, Jason, Jesus, and Yarik, possesses expertise in packing, assembling furniture, and managing additional tasks. The well-equipped services, such as combining households and offering teams of three people each for larger moves, have garnered high recommendations from satisfied customers, making Orange Coast Movers a great choice for any move.
---
1048 Irvine Avenue Newport Beach, CA 92660
---
8. Orange County Moving & Storage
Orange County Moving & Storage is a reliable, professional, and affordable business in the self-storage industry. Their well-trained team focuses on both residential and commercial moves, offering long-distance moving, packing services, and secure storage solutions for all your needs. The staff, led by experienced employees, ensure a positive customer experience with their efficiency, friendly attitude, and attention to detail. Their affordable pricing, punctuality, and commitment to customer satisfaction, coupled with an invaluable Yelp discount and a hassle-free moving process, make them a trusted choice in Orange County. Simply get a free quote and experience their seamless services!
---
Maple Street Westminster, CA 92683
---
Pro Movers Inc. is a dedicated moving company serving Orange County, Los Angeles, and surrounding areas. Their committed staff, led by General Manager John R, Operations Manager Sam A, and Supervisor of Movers Jose M, takes pride in ensuring that every customer's belongings are handled with care while providing efficient and punctual service. The team exhibits politeness, professionalism, and a strong work ethic, which have led to excellent recommendations from previous clients on Google reviews. For anyone in need of a reliable moving service with a personal touch, Pro Movers Inc. is definitely a company worth considering.
---
1301 East Edinger Avenue Santa Ana, CA 92705
---
10. SEKA Moving - Los Angeles Movers
SEKA Moving - Los Angeles Movers is a reliable moving company with a team of professional, kind, and punctual employees. Their expertise includes providing a smooth planning process, efficient scheduling, and competitive pricing. This trusted team also excels in expert packing and loading without damaging furniture, careful disassembling and reassembling of belongings, and offering excellent customer service throughout the entire move. Additionally, they are known for their well-informed estimations and punctual arrival to complete services, making SEKA Moving - Los Angeles Movers a dependable choice for your next move.
---
6327 Hoover Avenue Whittier, CA 90601
---
11. SoCal Elite Moving & Storage
SoCal Elite Moving & Storage is renowned for its reliable, efficient services delivered by a team of professional and friendly staff. Not only do they specialize in large moves and long-distance relocations, but they also provide packing, unpacking, disassembly, and reassembly services for your convenience. Delicate items are handled with care, and they offer a quick turnaround time for your move. Competitive pricing, consistent positive reviews, and an owner who is directly involved in the process come together to create a fantastic moving experience. Plus, they accommodate special requests and offer storage solutions too!
---
18961 Gothard Street Huntington Beach, CA 92648
---
If you're looking for a moving company that will make your moving experience feel like a breeze, look no further than WeMoveU. This local gem, known for their top-notch services, has an impeccable reputation, and their customers simply can't stop raving about them. One of the key reasons people choose WeMoveU is their unique approach to each and every move. They don't just handle your belongings with the utmost care, but they also ensure that their team is punctual, friendly, and diligent. What truly sets WeMoveU apart from other local businesses in the moving industry is their offering of a personalized experience, taking into account the specific needs of each client. They go above and beyond to provide seamless moves, whether it's for a residential home or a commercial space, such as law firms or offices. Their remarkable ability to cater to varying schedules and last-minute changes has been a lifesaver for many clients. But WeMoveU isn't just about making your move stress-free; they're also incredibly considerate of your belongings. Their team is skilled in packing and unpacking a wide variety of items, ranging from delicate artwork to heavy furniture. Plus, they ensure that everything is placed and set up exactly as you'd like at your new location. In a sea of moving companies, it's easy to see why WeMoveU has earned such high praise from satisfied customers. Their exceptional service, professionalism, and warm demeanor not only make them a standout choice in the industry but also keep people coming back for more. So whenever your moving day rolls around, be sure to give WeMoveU a call—you certainly won't regret it.
---
7171 Warner Avenue Huntington Beach, CA 92647
---
Want to improve your online reputation?
Hang tight, loading google maps into your browser.