15 Jewelry Shops to check out in Long Island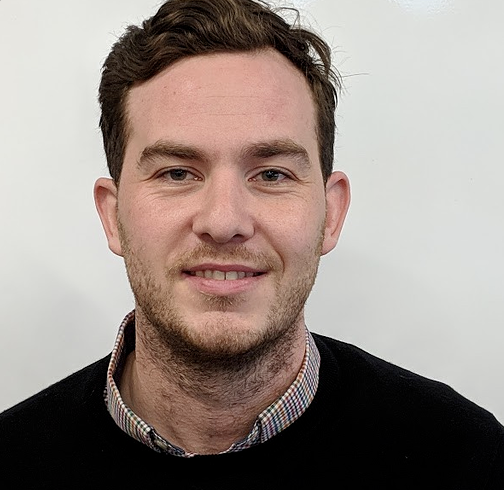 Liam Golightly
April 6, 2023
Podium is on a mission to help local businesses win! To achieve this, we handpicked some of the best local businesses in America and nominated them as **Podium Local Favorites**. In this article, we explore some of the best jewelers in the Long Island and New York area. We did the research so you don't have to! We looked at each business based on a range of criteria, including the number of reviews, the numerical review rating, and qualitative feedback from multiple review sites. Additionally, we assessed the ease of interacting with the local business, taking into account factors such as the quality of their website and their availability across messaging channels. So whether you need an engagement ring, a friendship bracelet, or just something to treat yourself, check out these awesome recommendations in the Long Island area!
Contempo Jewelers, established in 1992, is a trusted and experienced jewelry store located in Long Island, NY. With expertise in ear piercing for children, custom jewelry design, and repair services, their knowledgeable and friendly staff, including owners Nick and Dale, ensure great customer service and personalized attention. Offering a wide selection of unique and beautiful pieces, they are known for their honesty, fair prices, and excellent design guidance. As a locally-owned and operated business, Contempo Jewelers proudly supports and has a longstanding reputation in the West Hempstead community.
---
486 Hempstead Turnpike West Hempstead, NY 11552
---
Frassanito Jewelers, a family-owned business in Huntington, NY, has been providing exceptional jewelry services since 1935. Second generation owners, Diane, Rachel, and Robert Frassanito, offer customers a stress-free, vibrant shopping experience that covers a wide range of jewelry items for various occasions. They specialize in engagement rings, wedding bands and customized pieces. Along with their kind, patient, and knowledgeable staff, Frassanito Jewelers is known for honest communication and a strong commitment to customer satisfaction. Visit their store and experience the dedication they put in building long-term relationships.
---
346 New York Avenue Huntington, NY 11743
---
3. From Italy With Love, Inc.
When searching for exquisite jewelry pieces, look no further than From Italy With Love, Inc. This hidden gem specializes in custom-made engagement rings and has an impressive wide selection of jewelry and watches, all at budget-friendly prices. Their knowledgeable staff, including experts in diamonds, take pride in offering personalized service with careful attention to detail. Alongside custom ring design services, they also provide speedy watch battery replacements. With their trustworthy and reliable reputation, From Italy With Love, Inc. is your one-stop shop for all your jewelry needs.
---
473 Old Country Road Westbury, NY 11590
---
Gennaro Jewelers has been serving the jewelry needs of Long Island since 1923, offering exceptional customer service and a wide variety of beautiful, high-quality jewelry. With knowledgeable staff, affordable pricing, and a commitment to personalized attention, customers enjoy a shopping experience that exceeds expectations. Gennaro Jewelers specializes in custom engagement ring designs, efficient jewelry cleaning, and repair services. They maintain a tradition of trust and long-standing reputation, with a strong emphasis on building lasting relationships with their customers. Pay a visit to Gennaro Jewelers and enjoy the time-honored excellence they provide.
---
410 Bedford Avenue Bellmore, NY 11710
---
Want to improve your online reputation?
Good Old Gold, a family-owned jewelry business in Massapequa Park, New York, has been treasured by customers for over 20 years. Specializing in customized wedding bands and offering an extensive inventory of GIA certified diamonds, earrings, and more, this friendly and inviting store ensures a pleasant shopping experience. Knowledgeable employees provide excellent customer service, guiding you in selecting the perfect pieces for any occasion. With a loyal customer base and services such as ring resizing and maintenance, Good Old Gold is the ideal destination for all your jewelry needs.
---
5278 Sunrise Highway Massapequa Park, NY 11762
---
6. Great American Jewelry
Great American Jewelry in Massapequa Park, NY, boasts of exceptional industry knowledge and expertise. Their team, including friendly and positive employees, offers excellent customer service and personal attention, along with custom design services for engagement rings and wedding bands. They're not only experts at jewelry repair and resizing, but also offer personalized gift options for bridal parties, appraisals, and reasonable prices. Their attractive shop location ensures a pleasant experience, while their commitment to going above and beyond, like in-person deliveries, has earned them a strong reputation and highly satisfied customers.
---
5163 Merrick Road Massapequa Park, NY 11762
---
7. HL Gross & Bro. Jewelers
At HL Gross & Bro. Jewelers, a family-owned business since 1910, you'll find a perfect blend of exceptional service and a personal touch. Their highly knowledgeable staff offer a wide range of exquisite engagement rings, wedding bands, fine jewelry, and watches while prioritizing your needs and budget. Customizable options and excellent customer service make the experience unique and memorable. With a strong reputation and an adaptive approach to market trends, HL Gross & Bro. Jewelers ensures a welcoming environment while upholding their long-standing tradition of quality and service.
---
840 Franklin Avenue Garden City, NY 11530
---
If you're looking for a trusted jewelry store with a wide variety of exquisite pieces, Kravit Jewelers is the place to be. As an authorized Rolex dealer, they offer an impressive selection of high-quality watches and jewelry for any occasion. The staff at Kravit Jewelers, well-versed in their craft, make your visit pleasant and memorable by providing top-tier customer service. With a comfortable atmosphere and a history of building long-lasting customer relationships, you'll find the perfect wedding bands for both men and women. Give Kravit Jewelers a visit for an excellent overall experience.
---
3187 Long Beach Road Oceanside, NY 11572
---
London Jewelers is a family-owned and operated jewelry business renowned for its impressive fine jewelry selection, prestigious watch brands, and exquisite engagement and wedding rings. With a deep-rooted history in the industry, their skilled employees offer custom jewelry design, expert repair services, appraisals, and insurance. The luxurious atmosphere, exceptional customer service, and a trusted reputation in the jewelry industry make London Jewelers an ideal destination for all your jewelry needs. Visit their elegant store for a memorable shopping experience and unparalleled expertise in the world of jewelry.
---
28 School Street Glen Cove, NY 11542
---
Nuha Jewelers is a family-owned business specializing in high-quality jewelry with a focus on exceptional customer service. Their wide variety of jewelry selection includes customizable and unique pieces crafted by friendly and professional staff. Rely on their expert guidance and advice to find the perfect piece at competitive pricing. Building strong, long-lasting relationships with customers, Nuha Jewelers has garnered positive reviews and maintains a trusted reputation for delivering top services. Explore their offerings and join the countless satisfied customers who found their ideal jewelry at Nuha Jewelers.
---
339 South Oyster Bay Road Plainview, NY 11803
---
When looking for reliable and quality jewelry services, OKG Jewelry excels in providing a wide array of expertise. Their skilled employees specialize in fixing damaged jewelry and crafting custom engagement and wedding rings, while collaborating seamlessly with insurance companies. At OKG Jewelry, the design process is a breeze thanks to their experienced jewelers, who are also proficient in turning existing or heirloom pieces into fresh, new designs. This family-owned business takes pride in its strong communication, trustworthy service, and of course, exceptional customer care – making your jewelry experience a remarkable one.
---
254-29 Horace Harding Expressway , NY 11362
---
12. Reflections Fine Jewelry
Welcome to Reflections Fine Jewelry, a trusted and skilled jeweler offering a wide range of services! With a friendly and competent staff, Reflections Fine Jewelry offers fair pricing and truly values long-term customer relationships. Known for their gentle approach during children's ear piercings, they also excel in repairing and restoring jewelry pieces others deemed unfixable, making your silver treasures look brand new. Their custom jewelry design service can uniquely transform your special memories into wearable art. Experience their high-quality products and services to see why customers keep coming back to Reflections Fine Jewelry.
---
74 Covert Avenue Garden City, NY 11530
---
Saatchi Jewelry is renowned for its high-quality craftsmanship, creating beautiful and unique designs. Their wide selection of jewelry, along with excellent customer service, make the shopping experience a breeze. Employees are knowledgeable, friendly, and professional, offering personalized consultation in helping you find the perfect jewelry piece. Saatchi Jewelry excels in custom engagement ring design services and provides thorough cleaning, sizing services, and quick turnaround for repairs. With a strong focus on client satisfaction and maintaining lasting customer relationships, this jewelry store is trusted and highly recommended.
---
4545 Austin Boulevard Island Park, NY 11558
---
Solomons Jewelers, a family-owned business in Albertson, New York, has been delighting customers with its exquisite jewelry offerings for more than 36 years. Having a wide variety of options to suit various budgets and occasions, they also provide repair, resizing, appraisals, and ear piercing services. With knowledgeable employees and a dedication to excellent customer service, Solomons Jewelers is a trusted local gem. Their unique selection of jewelry and transparent pricing make them an ideal destination for shoppers who value quality and expert craftsmanship.
---
1030 Willis Avenue Albertson, NY 11507
---
The Karat Shop, established in 1976, is a well-known jewelry store located in Huntington Station. With a team of skilled professionals, they offer high-quality jewelry repair work, diverse jewelry selections, and reasonable prices. Their staff is knowledgeable and personable, providing outstanding customer service and expertise in resizing and repairing rings. The store is also known for its customized solutions for unique jewelry needs. Being in business for many years, The Karat Shop has built long-lasting relationships with customers across Long Island, New York City, and the tri-state area.
---
102 West Jericho Turnpike Huntington Station, NY 11746
---
Want to improve your online reputation?
Hang tight, loading google maps into your browser.