9 Dermatologists to check out in Phoenix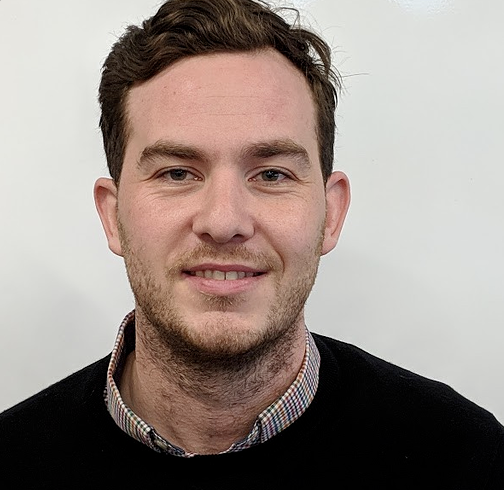 Liam Golightly
April 6, 2023
Podium is on a mission to help local businesses win! To achieve this, we handpicked some of the best local businesses in America and nominated them as Podium Local Favorites. In this article, we're featuring 10 incredible medical spas you should explore in Phoenix, Arizona. Our team has diligently researched and handpicked these exceptional wellness destinations. We've assessed each medical spa based on a range of criteria, including the number of reviews, the numerical review rating, and valuable feedback from multiple review platforms. Moreover, we've considered the overall customer experience, taking into account factors such as user-friendly website design and the responsiveness of the spa across various messaging channels. Whether you're seeking expert treatments for skin rejuvenation, professional guidance on achieving a healthier appearance, or an experienced team to help you indulge in luxurious self-care, these 10 amazing medical spas in Phoenix are ready to welcome you. Embark on a journey to enhance your beauty and wellness today!
1. All About Me Medical Aesthetics, LLC
All About Me Medical Aesthetics, LLC, a North Phoenix day spa, focuses on providing unmatched care for your skin and body. Dr. Leslie Predmore and her staff offer a wide variety of services such as dermaplane facials, laser treatments, chemical peels, and Botox. This comfortable, clean, and beautiful facility not only has affordable prices and the best rates in Arizona but also ensures an easy scheduling process with trustworthy and honest feedback. Highly recommended by customers in their Google reviews, All About Me Medical Aesthetics is the ideal destination to prioritize your self-care and enhance your natural appearance.
---
34406 North 27th Drive Phoenix, AZ 85085
---
Cactus Beauty Medspa is a Day Spa/Salon that prioritizes clients' needs with a thorough consultation process. Nicole, alongside her knowledgeable staff, ensures a comfortable and tailored experience for each client. They provide a wide range of services, including Botox, Dysport, and filler treatments. The professionalism and friendly demeanor of the staff coupled with timely follow-ups, promote long-lasting relationships with their satisfied clientele. Most notably, Cactus Beauty Medspa takes pride in boosting the confidence and self-esteem of its clients through expertly tailored care.
---
---
New Image Med Spa is a highly recommended salon in the day spa industry, providing exceptional services with their expert staff. This spa offers a comfortable and welcoming atmosphere, ensuring clients feel at ease throughout their experience. Specializing in treatments such as facials, Ultherapy, microneedling, laser treatments, Botox, and body sculpting, New Image Med Spa prioritizes your health, safety, and self-confidence. With competitive pricing, reward points, accommodating front desk staff, and same-day appointments, they aim to make your visit hassle-free and truly transformational.
---
15835 South 46th Street Phoenix, AZ 85048
---
4. Onyx Integrative Medicine and Aesthetics
Onyx Integrative Medicine and Aesthetics specializes in providing personalized and professional aesthetic treatments like lip fillers, while focusing on enhancing both physical and mental well-being. Their team of dedicated doctors, including Dr. Stephanie Nichols and Dr. Kasey, take a holistic approach to address autoimmune diseases, aiming to reduce patients' dependency on medications. By prioritizing building strong relationships and spending quality time with patients, Onyx ensures that patients feel heard and cared for, resulting in high levels of satisfaction and a compassionate healthcare experience.
---
1450 West Guadalupe Road Gilbert, AZ 85233
---
Want to improve your online reputation?
Phoenix MedSpa is a popular day spa and salon known for its professional and experienced staff, such as Dr. Dillaway, Chrissy, and Venus, who provide a wide range of top-notch aesthetic treatments. Focusing on enhancing clients' natural beauty, the friendly team ensures excellent customer service and a clean, hygienic environment. With affordable pricing, positive customer reviews, and an easily accessible booking process, it's no wonder this spa is highly recommended. Phoenix MedSpa prides itself on their ongoing commitment to customer satisfaction, making it an ideal choice for rejuvenating and pampering experiences.
---
3115 East Indian School Road Phoenix, AZ 85016
---
If you've been searching for a luxurious, yet results-driven experience, Sculpt AZ Med Spa is the place for you! Located in Phoenix, near the Paradise Valley border, this spa boasts an impressive range of services performed by knowledgeable staff led by Medical Director Dr. Rozbeh Hossieni. The facility is beautiful, clean, and welcoming, offering champagne to clients upon arrival. They pride themselves on using cutting-edge technology and high-quality products while providing professional and thorough treatments. Tailored to your specific needs, Sculpt AZ Med Spa is definitely worth a visit for a revitalizing transformation.
---
3121 East Lincoln Drive Phoenix, AZ 85016
---
7. Suddenly Slimmer Med Spa
Suddenly Slimmer Med Spa, located in Phoenix, AZ, is a highly-recommended day spa and salon, known for offering a wide variety of top services such as CoolSculpting, Botox, and lip fillers. Their highly skilled and experienced staff, including Dr. Suze, Dr. Ferrell, and Dannielli RN, ensure excellent treatment and care in a clean, comfortable, and professional environment. The staff goes above and beyond to make clients feel comfortable and well-taken care of, which has contributed to the spa's positive feedback and high ratings. With consistently great results, it's no wonder that Suddenly Slimmer Med Spa has become a popular choice in the community.
---
3313 East Indian School Road Phoenix, AZ 85018
---
Uptown Medispa offers a welcoming environment where clients can experience outstanding skincare treatments, taking advantage of their highly knowledgeable staff and up-to-date technology. With a variety of services, including facials, dermaplaning, chemical peels, and Botox, their experienced team caters to clients of all ages and diverse skin concerns. Reasonable prices, professional services, and accommodating scheduling make Uptown Medispa a fantastic choice for your skincare needs. Don't forget to explore their monthly facial club and eyebrow tinting and laminating options for an even more satisfying experience.
---
1825 East Northern Avenue Phoenix, AZ 85020
---
9. Vibe Skin & Laser, By Stephanie
Vibe Skin & Laser, By Stephanie, is a day spa/salon with a skilled and attentive staff, including Stephanie herself. They offer customized treatments designed to suit individual needs in an exclusive, fabulous environment. Services provided range from chemical peels and micro-needling for skin conditions to Botox and lip fillers, all done with care and precision. Not only is there no pressure to purchase extra products or upgrade services, but they also utilize high-quality equipment for treatments. Vibe Skin & Laser ensures an amazing experience for clients seeking the best version of themselves.
---
4455 East Camelback Road Phoenix, AZ 85018
---
Want to improve your online reputation?
Hang tight, loading google maps into your browser.